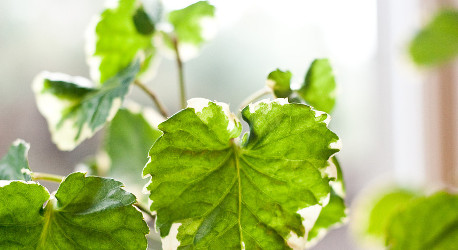 Sign up for our
newsletter

.

Healthy recipes, wellness insights, nutrition info, supplements demystified...
Overview
Your path to optimal health need not be a solo journey. Berkeley Naturopathic Medical Group partners with you, supporting your active participation in achieving wellness that aligns with your unique mind, body and spirit.
We treat the whole person, offering diagnoses, treatment and prevention in these ares:
Autoimmune Disorders
Wellness and Weight Loss
Conditions Treated
Berkeley Naturopathic Medical Group offers a variety of services for the diagnosis, treatment and prevention of the following specific conditions:
Women's Health
Abnormal Pap Smears
Breast Health & Annual Exams
Breastfeeding Support
Endometriosis
Fibrocystic Breasts
Fibroids (Uterine)
Menopause
Menstrual Problems
Osteopenia
Osteoporosis
Postpartum Depression
Premenstrual Syndrome (PMS)
Mental Health
Depression
Anxiety
Insomnia
Adult ADHD
PTSD
Chronic Diseases
Autoimmune
Crohn's Disease
Grave's Disease
Hashimoto's Disease
Lupus
Multiple Sclerosis
Psoriasis
Rheumatoid Arthritis
Cardiovascular
Anemia
Angina
Arrhythmias
Atherosclerosis
Congestive Heart Failure
High Blood Pressure
High Cholesterol
Peripheral Arterial Disease
Pre-Stroke Conditions
Venous Insufficiency
Dermatological
Acne
Bacterial Infections
Eczema
Fungal Infections (nails)
Warts
Endocrinological
Adrenal Fatigue
Chronic Fatigue Syndrome
Diabetes
Fatigue
Hypoglycemia
Hypothyroidism
Obesity/Weight Gain
Thyroid Disorders
Gastrointestinal
Acid Reflux/GERD
Celiac Disease
Constipation
Crohn's Disease
Diarrhea
Diverticulitis and Diverticulosis
Food Allergies
Gall Bladder Irritation (Cholecystitis)
Hepatitis
Indigestion
Inflammatory Bowel Disease
Intestinal Dysbiosis (gut microflora imbalances or intestinal candida overgrowth)
Irritable Bowel Syndrome (IBS)
Leaky Gut Syndrome
Liver Congestion or Fatty Liver (Non-Alcoholic Steatohepatitis)
Pancreatic Enzyme Insufficiency
Peptic Ulcers
Small Gallstones (Cholelithiasis)
Ulcers
Genitourinary
Chronic or Frequent Infections (bladder, vagina)
Chronic Renal Failure
Incontinence
Interstitial Cystitis
Kidney Stones
Prostate Conditions
Gynecological
Breast Cancer Prevention
Infertility
Menopausal Symptoms
Menstrual Irregularities
Perimenopause
Premenstrual Syndrome (PMS)
Recurrent Vaginal Infections
Yeast Infections
For more information about women's health conditions we treat, please visit our
Women's Health
page.
Immune & Inflammatory
Allergies
Asthma
Chronic (or Recurrent) Ear Infections
Eczema
Musculoskeletal
Arthritis
Fibromyalgia
Headaches (premenstrual, migraine, tension)
Osteoarthritis
Osteopenia
Rheumatic Diseases
Tendonitis
Neurological
Alzheimer's Disease/Dementia
Autism
Brain Fog
Insomnia
Memory Issues
Migraines
Multiple Sclerosis
Neuropathy
Seizures
Psychological
ADHD/ADHD
Anxiety
Depression
Fatigue
Insomnia
Panic Attacks
For more information about psychological conditions we treat, please visit our
Mental Health
page.